Colony was an interactive, collaborative project of the FLUX Foundation sponsored by  (TMG) and created at the 2012 American Alliance of Museums annual meeting in Minneapolis, MN with 5,000 conference participants. As their annual Thought Leader,
the Museum Group
invited FLUX to give a keynote presentation and create an dynamic collaborative space of creation to invigorate the conference experience. One 8.5″ square piece of colored cardboard was inside each of the 5,000 bags that attendees received at registration. The surprise of discovering these
SNAPs (Socially Networked Art Panels)
created an immediate buzz at the event. Responding to the inherent coincidence that every panel one wanted to go to was at exactly the same time, the wrappers asked participants to write quotes, thoughts, draw, or otherwise share an experience from a session to share with others. Conference participants descended on the FLUX event space and mixed and remixed their SNAPs with those of their colleagues, creating new forms and possibilities on the plywood grid set askew from that of the convention hall. With tables and benches that also "snapped" into the grid, Colony invited attendees to linger and further interaction. Periodically, towering assemblies crashed to the ground, furthering engagement as crowds rushed in to begin anew, discovering and considering new panels as they created sculptural forms. Colony was acquired by the Skirball Center in Los Angeles, and subsequently re-iterated at the Figge Art Museum in Davenport.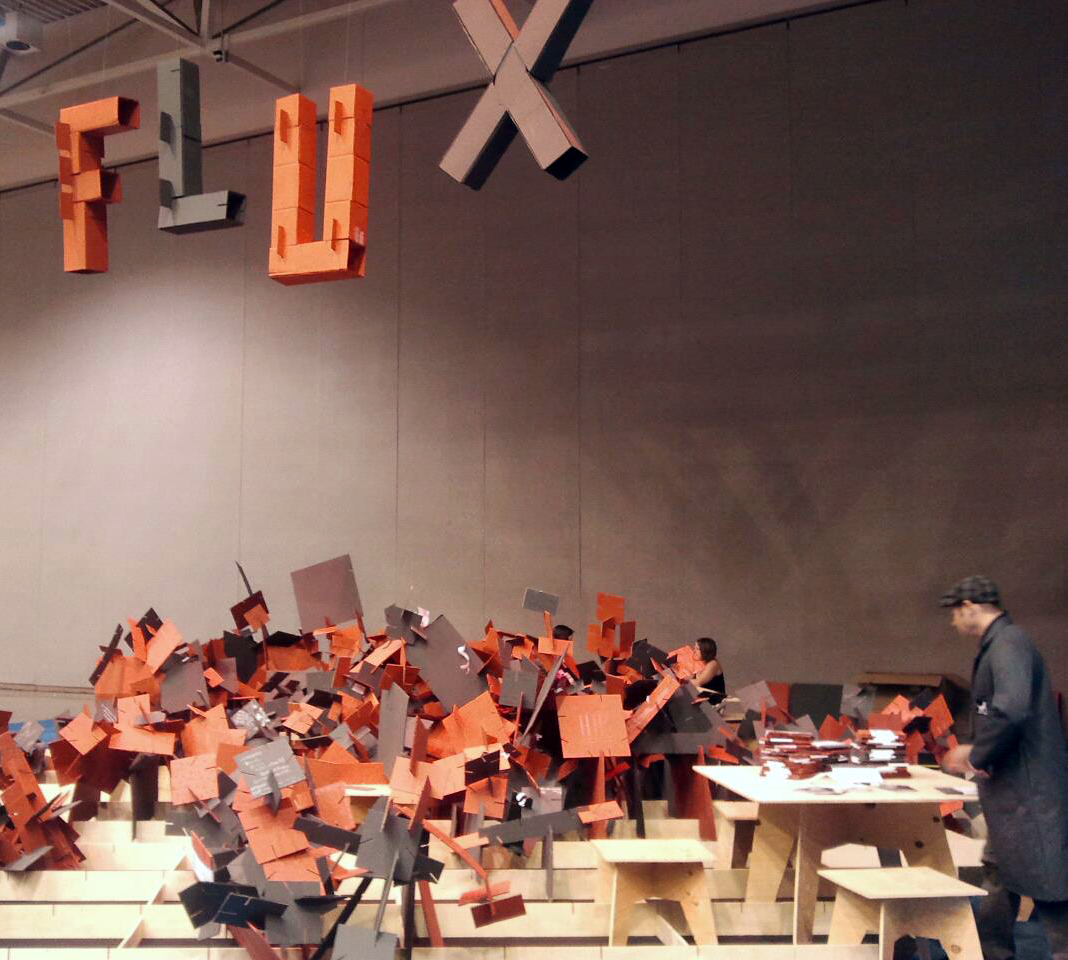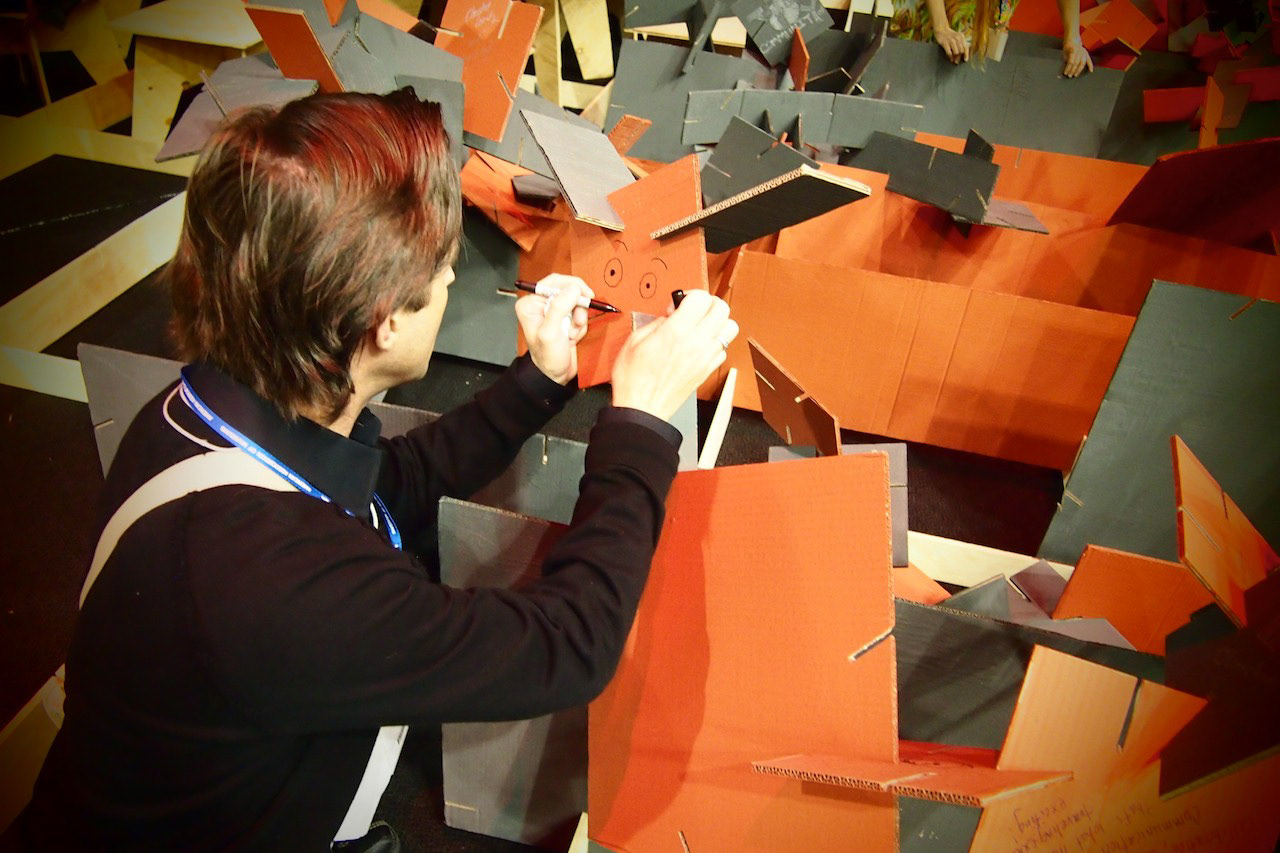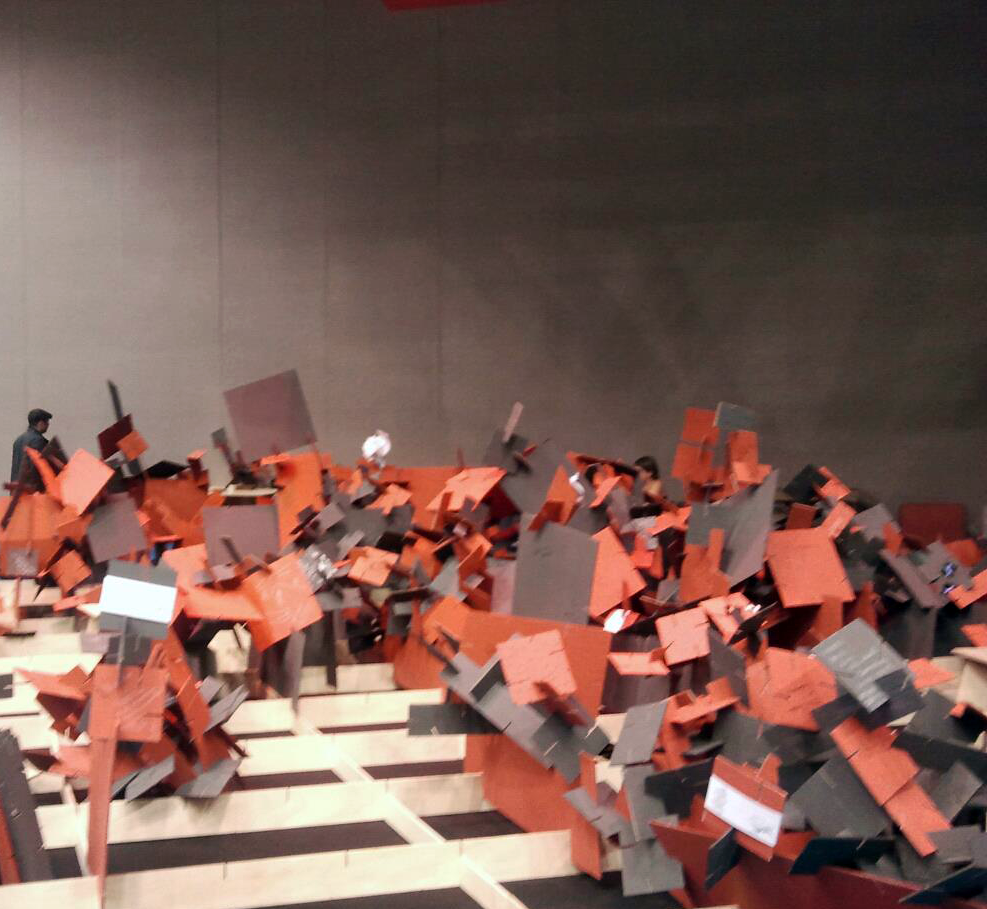 2012. Carpet, Plywood, Cardboard, Paint, Ink. approx. 30'x30'